Sunroof Repair & Replacement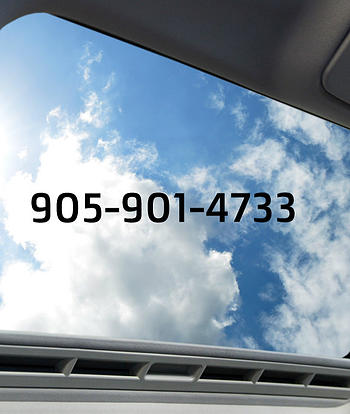 All of our windshield certified technicians have experience in doing sunroof repair and replacement. Our specialists will drive to your location and make short work of repairing or replacing the sunroof in any type of vehicle that you have. The reason that our windshield company can outperform the competition is we always are looking to save you the most amount of money and we have all different types of sunroofs currently in stock.
Our experts at Oakville Auto Glass will inspect the sunroof and advise you on different techniques available to make the repair. When the damage is not severe, our mobile technicians can make the repair the same day and offer you 100% complete satisfaction.
When our team have determined the damage is too severe, we will replace the glass from our large inventory on sunroofs, and provide you quick service so you can get back on the road today.
Our competitive and service guarantee are the reason we are the leaders when it comes to glass repair in Oakville Ontario.