Windshield Repair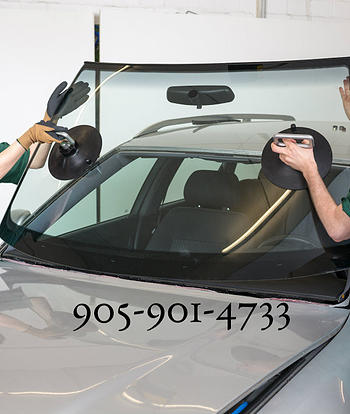 When it comes to windshield repair, our top priority is making certain you are safe inside your vehicle after we do a repair or replacement. The windshield plays a huge role in protecting passengers in the vehicle and providing you a clear view of the roadway ahead. At Oakville Auto Glass, our Oakville Ontario technicians go out of our way to try and repair the damage before simply recommending a replacement. Most chips and cracks in your windshield are in fact fixable if done by a professional.Even if your windshield has damage from hail, minor cracks, or even stone chips, is does not necessarily mean that it needs to be replaced. While these conditions do require immediate attention, the longer you neglect the problem the worse it will be for your safety and eventually your wallet.
Once one of our technicians is on the scene, we can make the determination if the windshield damage is too dangerous to repair and then recommend a complete replacement.Our trained professionals at Oakville Auto Glass have years experience when it comes to determining if the damage is significant enough to require a full replacement. When the repair affects the field of vision for the driver, it is no longer safe to just fix the issue. Our team members will always go the extra mile when inspecting your windshield, paying very close attention to the inner polyvinyl butyral, also known as the PVB. The inner layer is in place to ensure the glass does not shatter and hit the passengers when broken.
Our windshield replacement and repair company always provide superior materials in every job we do. Our staff are all trained to provide exceptional workmanship on the job, as well as our 100% guarantee on all work provided.
We pride ourselves at making certain that when we say the job will be done, you are back on the road as promised.