Windshield Replacement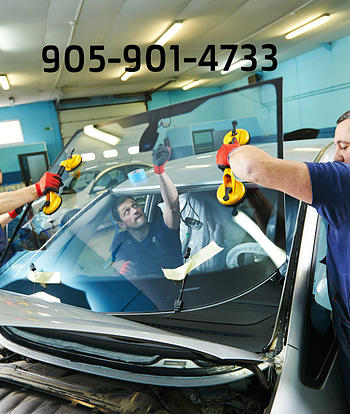 Depending on how large the chip or the crack in your windshield, our trained expert technicians can do the repair in a very efficient manner. The reason that you want to call us as soon as possible is because the time frame in which we can make that less expensive repair lessens the longer you drive the vehicle. If the crack becomes too severe, ultimately you will need a replacement.
If the visual clarity when driving is impaired due to cracks in the windshield, or there are several cracks bigger than a dollar bill, chances are the glass needs to be replaced. One thing to consider is the location of the crack or chip. When these occur along the edges of the windshield, it doesn't take much for them to crack all the way across the field of vision. If the crack is in your field of vision, repair is no longer an option for safety reasons.
Regardless if your windshield, back glass, sunroof, or side door glass is damaged, our team members guarantee to provide the lowest possible price in the industry. If you need our mobile team to come to you, simply give us a call today so we can arrange an appointment.